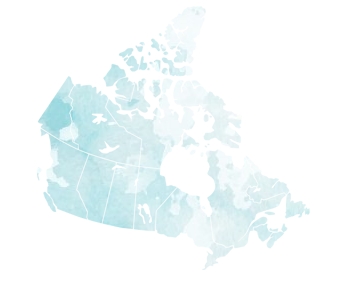 The Climate Atlas of Canada is an interactive tool for citizens, researchers, businesses, and community and political leaders to learn about climate change in Canada. It combines climate science, mapping and storytelling to bring the global issue of climate change closer to home, and is designed to inspire local, regional, and national action and solutions.
The Atlas explains what climate change is, how it affects Canada and what these changes mean in our communities.  Various aspects of climate change can be explored using maps, graphs and climate data for provinces, local regions and cities across the country. Plain-language description and analysis make climate science understandable and meaningful.  
Documentary videos, collaboratively developed with local and Indigenous knowledge holders as well as other experts, help make local sense of the global issue of climate change. These voices of lived experience provide personal perspectives that complement the climate data and help explain the reality and the meaning of climate change in Canada.
The Atlas is one of the only tools in the world that integrates interactive web design with climatology, cinema, and cartography to connect scientific data with personal experience in compelling and easy-to-use ways.
In the summer of 2019 the PCC released a major update to the portal. The data behind the Atlas now includes twice as many climate models, and we've made a lot of other changes to how things look and feel. Our goal is to continually improve the atlas' usability and functionality to better support public education and applied decision-making.
Current version
Climate Atlas of Canada, version 2 (July 10, 2019), using BCCAQv2 climate model data
Previous versions
Climate Atlas of Canada, version 1 (April 4, 2018), using BCSD climate model data