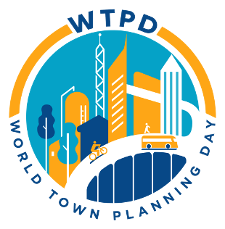 Climate change is affecting Canadian cities, towns and landscapes from coast to coast to coast. Our communities and environments face a range of impacts, including extreme weather, forest fires, heat waves, droughts, floods, rising sea levels, and many more.
Addressing these risks is a daunting challenge, but it's also an opportunity to create new collaborations and build innovative solutions that can make climate resilience part of all aspects of Canadian life. The Prairie Climate Centre, the Canadian Institute of Planners, and the Canadian Society of Landscape Architects are working together to ensure that planning professionals have the climate information they need to design resilient natural and built environments.
We're launching these resources to coincide with and celebrate World Town Planning Day (November 8th). However, in the coming months, we will be adding additional tools and information for planners, landscape architects, and other allied professionals. Stay tuned!
Are you using the Climate Atlas for planning purposes? We want to know! Tell us all about what you're working on, and let us know if we can help or support your work: info@climateatlas.ca
Planning for Climate Resilience
Featuring members of the Canadian Institute of Planners (CIP), this video showcases how the planning profession is at the forefront of developing policy, capacity, and climate resilience within communities and environments across the country.
Atlas Guidebook
The Prairie Climate Centre launched the Climate Atlas of Canada in April 2018. Since its release, the tool has become a key source of climate change information for researchers, decision-makers, and local community leaders across the country.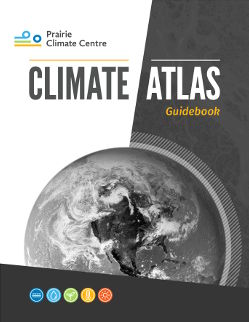 To support this broad range of users, we built a guidebook to better facilitate both public education and professional decision-making. The guidebook provides an overview of the interactive features of the atlas, including the variables, maps, videos, and graphs it provides. Importantly, it also describes the basics of how to use the data, graphs, and statistics to better understand the climate data presented throughout the atlas.
We are releasing the guidebook in partnership with the Canadian Institute of Planners and the Canadian Society of Landscape Architects, which are leading professional organizations with a strong commitment to education and action on climate change. We are thankful to CIP, CSLA, and their respective memberships for their commitment to building climate resilience into all aspects of their work, and we hope that the atlas and the new guidebook meaningfully support their ongoing efforts.
Download the Guidebook (6MB PDF)
Planning and Climate Change Resources
Canadian Society of Landscape Architects
http://www.csla-aapc.ca/climate-change/climate-change
Canadian Institute of Planners
https://www.cip-icu.ca/ClimateChange